8AGRICULTURAL RESOURCES

Agri-Business:

As they say on the farm, there's no business like the agribusiness.  The agribusines industry is huge, and these resources can help you keep your finger on the agribultural pulse of the world.  Industry calendars, market prices and reports, trade regulations, postharvest and production guides, industry analysis, news, quotes, weather and crop conditions - all of that and more is waiting for you on the Net, where nothing grows but everything flourishes.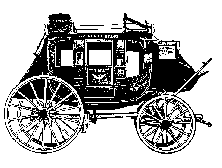 This page was last updated: February 1, 2010

Copyright © 2000 Larson Century Ranch, Inc. ~ All Rights Reserved

P. O. Box 1982

Clarkston, WA 99403

Telephone: 509-758-5445

FAX: 509-758-5701







AGRI CURRENT-LOCAL WEATHER:

Current Weather Conditions and forecasts.